It's a rainy Boston day and I'm listening to Sneaker Pimps while book binding.
I'm working on a case bound book made out of as much find-it-yourself material as possible. So far it's looking great although I can tell without book cloth the case is a little unsturdy. My book is made out of humble printer paper, sheets of pastel paper, floss, cardboard stock ($5.00 for a sheet), PVA glue ($3.00), scrap cloth, and donated leather from Lawrence. I've never bound with leather before; I think I will just glue it on the cover. The hardest struggle is not having a industrial grade paper slicer. This Thursday I will be planning a small meeting for those who want to learn the technique.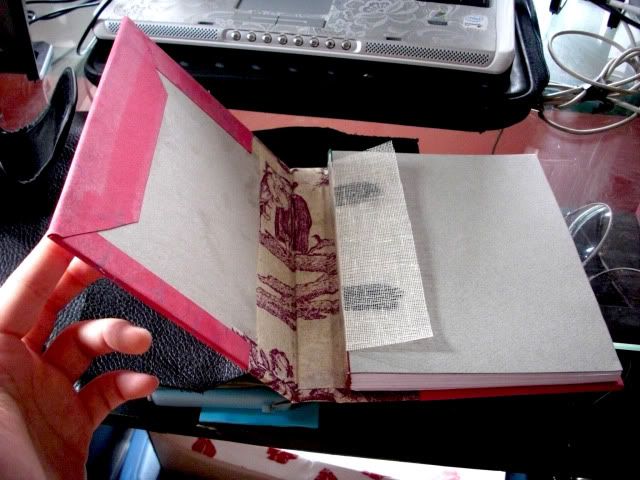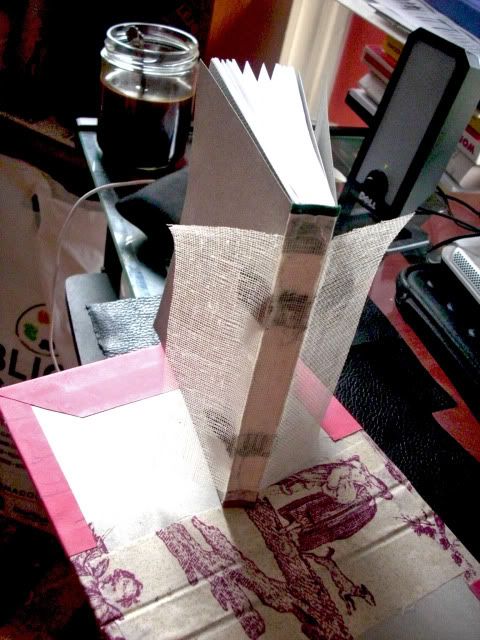 In painting news, I'm wrestling with a large commissioned portrait for Mimi Rodriguez. I needed to allow more time for drying between sessions. I have a good under painting down and I will post further progress in the coming weeks.
I have some ideas for my next painting projects which will require some thinking for the composition. I'll give a little away: it involves bees and davinci wings.
:Demosthenic: